< BACK TO 'ABOUT THE LANGUEDOC'
Villages: Caussiniojouls
History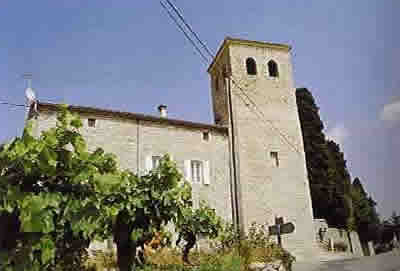 Caussiniojouls
Caussiniojouls takes its name from Caveinogulo (966) - caucenogilo (978), man's name - Caucinus plus the appropriated suffix (rare) - ojolis.
Central to the history of the village is a church, which dates from the 16th century, and was built on the site of a romanesque chapel from 966. It is dedicated to St. Etienne.
The bell-tower, with its four-sided sloping roof, was destroyed by lightning in 1920 and reconstructed with a pointed steeple. It was renovated in 1990, reassuming its original appearance in regional stone.
Sites of Interest
Ancient castle comprising a keep and a spurred enclosure.
Visigoth church
General Information
Population: 150

Altitude : 315m

Panoramic view point

Wine cellars (tastings)

Famous for its flowers ("Village fleuri")