< BACK TO 'ABOUT THE LANGUEDOC'
Villages: Puimisson
History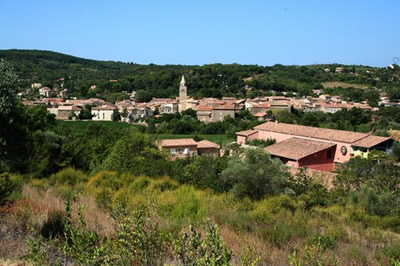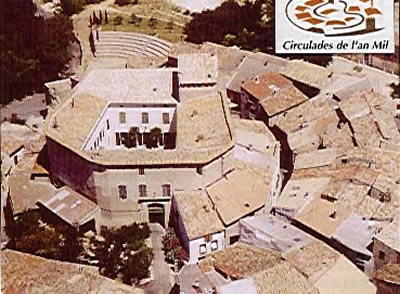 Puimisson
Former "castrum" (fortified place), situated alongside the ancient Béziers - Lacaune road, the village developed in an archetypal fashion at the start of the 2nd millenium, which merited its inclusion in the Circular Villages Association ("Circulades").
Initially under the firm ownership of the monastery and then the bishop of Saint-Pons-de Thomières over a period of close to 400 years, the domain of Puimisson was elevated to the rank of Barony by the king around 1439, thus joining the states of Languedoc.
The village has produced citizens of note including Guilaume DURAND (1232 - 1296), a jurist, canonist, liturgist and talented politician. Governor of the pontifical Marches, he played an important role in concert with the popes of the time, in particular at the Council of Lyon in 1274; and Marc CABANNE, Brigadier and Baron of the Empire, born to the last family who owned the castle up until the Revolution.
Sites of interest
Considered as one of the most beautiful examples of architecture in the region, the castle dates from the period of Louis XVI. One of the rooms contains a collection of arabesque style wallpaper from the Atelier Réveillon around 1780
The castle, which is currently undergoing restoration, belongs to the whole village and is a listed historical monument.
Activities and economy
The spiritual centre sees more than 30,000 pilgrims pass through annually. The work of Saint-Joseph-de-Mont-Rouge is housed in enchanting surroundings.
Three years ago a stringed-instrument maker took residence in the heart of the village. The guitars made in his studio are acknowledged by artists world-wide as being of top quality.
Puimisson has above all been a wine-producing village for close on to 200 years. The efforts made by the wine-growers to improve the quality and variety of the vines as well as the cultivation and wine-making processes has allowed them to produce wines of a quality that is also appreciated outside the region.
General information
All amenities, high-quality wines, café.