< BACK TO 'ABOUT THE LANGUEDOC'
Villages: Servian
History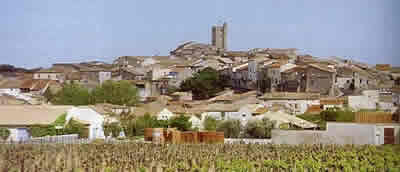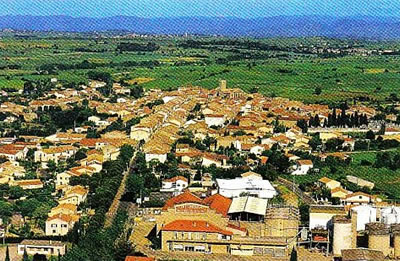 Servian
It is a certain Servianus from whom the name of the village is taken. Although essentially created by the Roman conquest, there are signs that bear witness to the area's ancient ancestry, notably the presence of Neolithic sites and Bronze Age burial places.
The inhabitants who settled at the confluence of the Thongue and Lène rivers were forced during the barbarian invasions to seek refuge on the headland, where the village is situated today. Servian still retains traces of some of its bitter defeats: along rue de la Brèche you can see the breach in the ramparts made by the troops of Simon de Montfort. In the 14th century Henri de Transtamare sold the village to the King.
Sites of interest
Halfway between the sea and mountains, at the heart of the wine-growing plain of the Hérault, where on a good day the vines form a sumptuous green carpet, lies Servian, a quiet village typical of the South. From its throne on the headland this charming medieval town will enchant you with its narrow little alleyways sloping tightly in between houses. By following the steps up, one can admire the 15th century buildings, discover the church constructed at the end of the 13th century and round off the walk along the ramparts.
Activities and economy
At the heart of the Béziers wine country, Servian is a forward thinking Southern village that also prides itself on its history.
Passing through the streets the traces of history transform Servian into a medieval town, with its vaulted doors and covered way. An administrative centre, Servian is brought to life by its lively commercial activity and weekly markets throughout the year. As for the vineyards, the Domaines and the "Folies biterroises" (the Folies Béziers) bear witness to the very economic development with which Servian has been blessed since the end of the 19th century.
Wherever your walk takes you the most astonishing countryside unfolds before you. Vineyards. richly green in summer, turning red as soon as autumn arrives, provide a symphony of colours, each one more stunning than the last.
It is worth setting aside time to wander through this wonderland of flavours and aromas created by the dedication of its wine growers.
General information
In a shaded pinewood, just a stone's throw from the historical centre, the Campotel is made up
of 12 Gites, which have been given a "comfort" rating by the Comité Départemental du Tourisme
de l'Hérault (The Hérault Tourist Board).
The municipal camping ground is situated in the heart of the Sports Complex, close to the
swimming pool. Partially shaded, there are 48 spaces available for caravans and "Confort
Caravan" class camper vans.
Village with all amenities, supermarket, restaurant, cafes...
Getting There
A75, Béziers exit, direction Pézenas on the N9 and then the D18.